We designed a custom sanitizer dispenser for Travers Tools so their customers have an easy way to sanitize their hands when they walk into the store.
"This is the best thing ever, and it looks cool!"
- Jenaro Figueroa, Warehouse Supervisor, Travers

We designed custom sanitizer dispensers for Gibsons Steakhouse for customers to sanitize their hands before dining in or picking up food.
"Employees love it, customers love it, everyone loves it! But most importantly, everyone uses it! It's a very approachable station and people like that it's touchless."
- John Pontarelli, Gibsons
Deerfield Police Department

We designed custom sanitizer dispensers for the Deerfield Police Department in Illinois. We are serious about public safety and are happy to help protect the people who protect us.
"Thank you so much for the three AWESOME sanitizer stands. Everyone here cannot believe the how good they look."

- Juan Mazariegos, Commander, Deerfield Police Department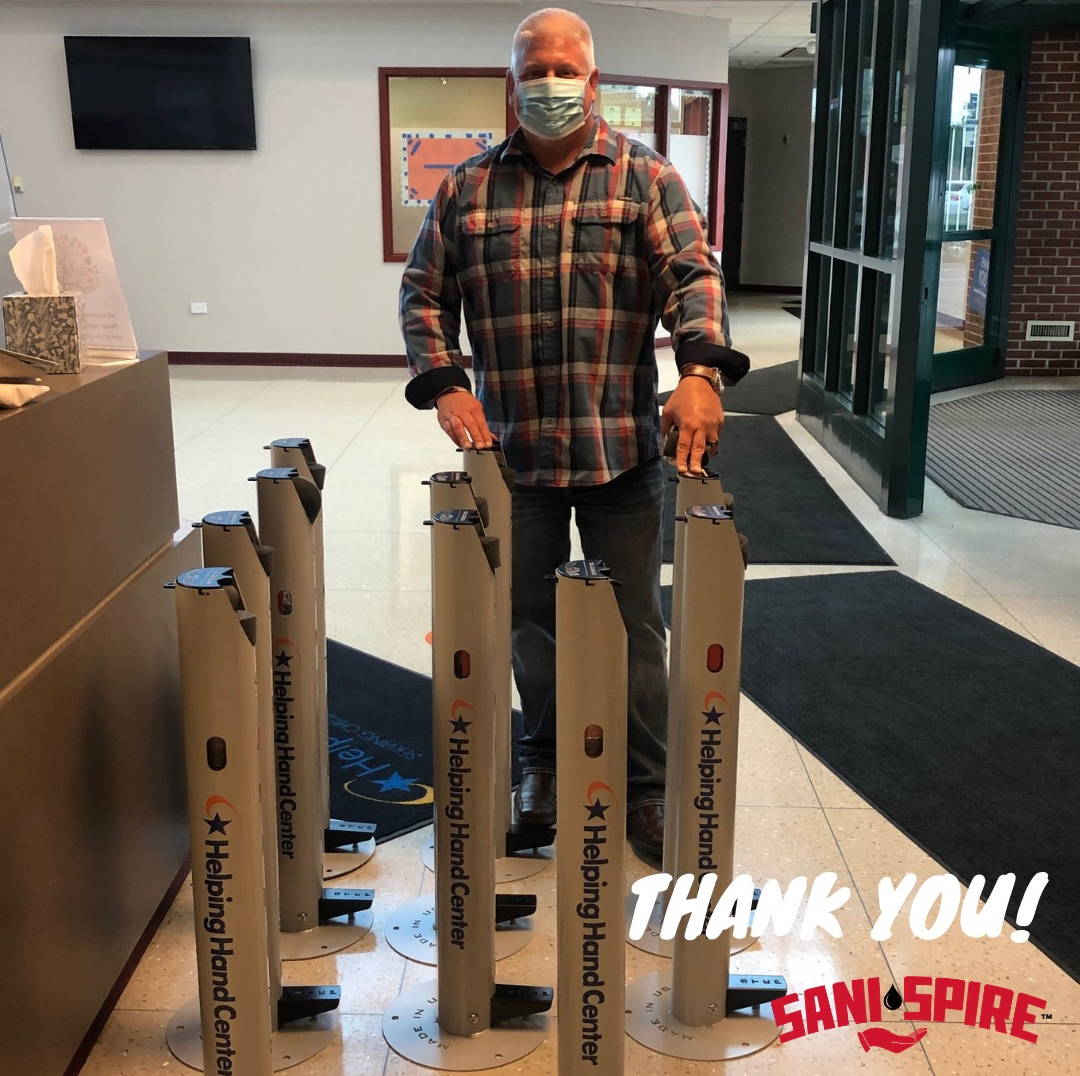 Our #FeatureFriday goes out to Bob Kijewski of Sani-Spire.
"His company recently donated 10 branded foot operated
standing hand sanitizer dispensers to our Countryside and Hodgkins buildings. Thank you for helping keep our clients, families and staff safe during this time!"
- Erika Vavrik, VP, Helping Hand Center