Hand Sanitizer Dispensers for Offices



Helping keep us safer at work
SANI-SPIRE HELPS: OFFICES, COMMERCIAL LOCATIONS, PROFESSIONAL BUILDINGS AND FLEX SPACES BE MORE GERM FREE.
 Long hours at the office doesn't have to mean exposure to more germs
Advantages for offices and commercial settings:
Touchless operation makes it the perfect sanitary device

Keep office clothes cleaner with no mess, reliable dispensing that works every time

Sturdy free-standing or fasten to the ground with pre-drilled holes means you can put this just about anywhere
---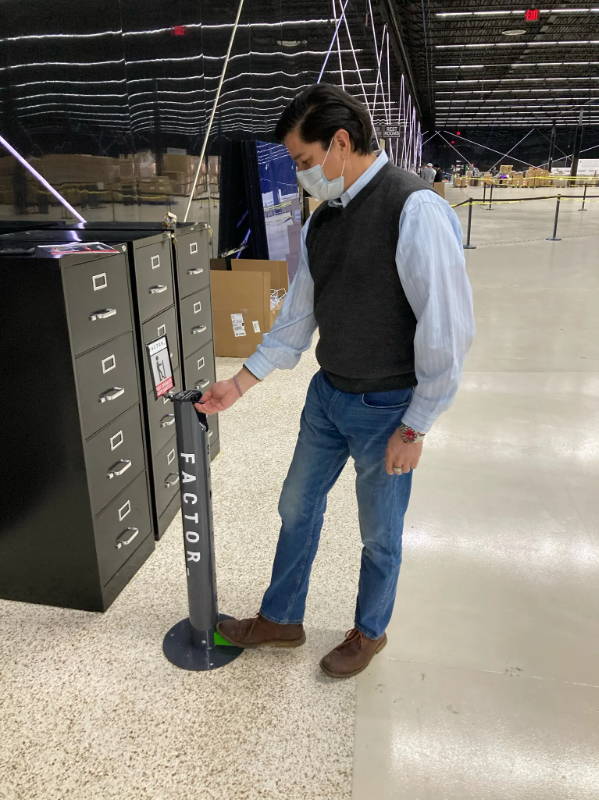 Making Offices Safer For Everyone
Washing hands is an effective way to stop the spread of germs. At any given time your office is filled coworkers, visitors, cleaning people and delivery people. Conveniently placing Sani-Spire stations at entrances, exits, breakrooms and workrooms will encourage frequent usage making the work environment safer for everyone.
Reinforce Your Brand with Sani-Spire
You work hard to build your company's brand. The Sani-Spire hand sanitizing station at your office or place of business should reflect that. Customize the Sani-Spire to match corporate colors and logos – the possibilities are almost endless. Our team stands ready to help you create a uniquely branded hand sanitizer station.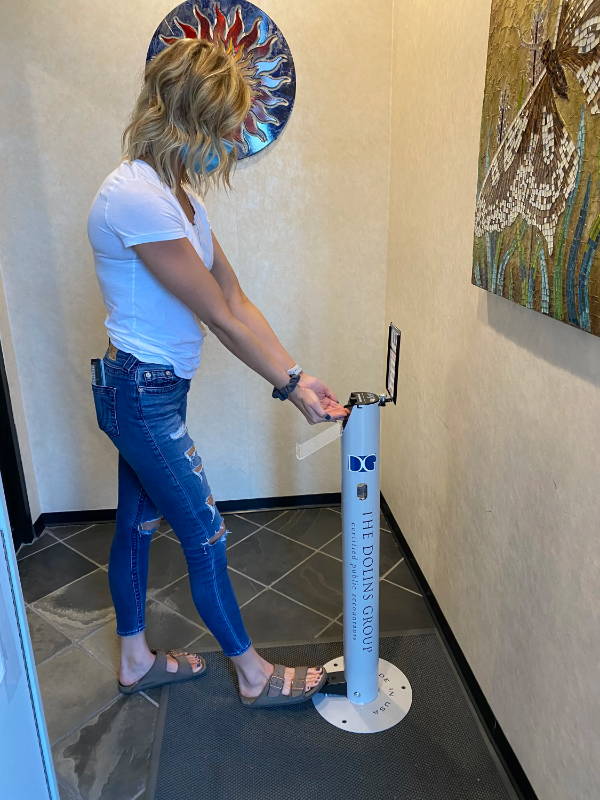 A Few of the Office Locations Using Sani-Spire Dispensers



MADE IN THE USA
The Sani-Spire is made right here in our Illinois workshop.


Discover More Places You'll Find Sani-Spire