Hand Sanitizer Dispensers for Healthcare Industry



Helping Promote Better Patient Health

SANI-SPIRE HELPS: DOCTOR'S OFFICES, OPTOMETRY OFFICES, DENTIST OFFICES & OTHER HEALTHCARE PROVIDERS KEEP PATIENTS SAFER.
 Reducing hand-born germs from the waiting room to the exam room
Advantages for medical offices:
Touchless dispensing makes it the perfect sanitary device

Locking, tamper-proof cap means it safe in pediatric settings

Sturdy metal base helps prevent accidental tip-overs

Foot operate pedal insures the correct amount is dispensed every time
---
Trusted by Healthcare Providers
The CDC says that frequent hand sanitizing is one of the best ways to control the spread of germs. Doctors and other healthcare providers who place Sani-Spire hand sanitizing dispensers with our medical grade gel in their offices can help reduce communicable diseases among patients and office staff with regular use.
Medical Grade Sanitizing Gel
Not all hand sanitizing gel is created equally. Sani-Spire Hand Sanitizing Gel comes in 32oz pump bottles and when paired with our dispensers will last for 1,700 uses. Our medical grade gel is made from 70% ethyl alcohol, it has broad germ killing ability and is FDA registered. We know that frequent sanitizing can lead to excessive dry and cracked hands, so our gel is formulated with aloe to keep hands soft.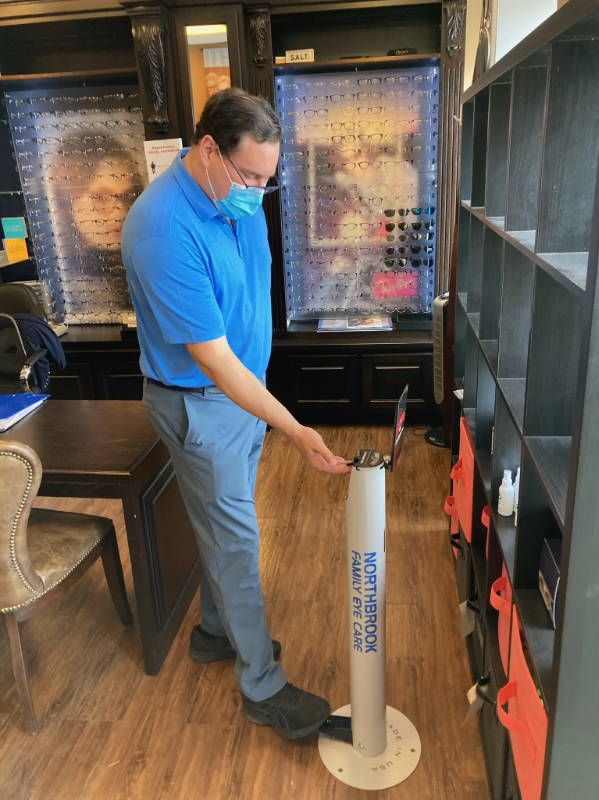 MADE IN THE USA
The Sani-Spire is made right here in our Illinois workshop.


Discover More Places You'll Find Sani-Spire Dispensers