Commercial Hand Sanitizer Dispenser



Strong, Reliable Commercial Hand Sanitizer Dispensers

HAND SANITIZER DISPENSERS FOR RESTROOMS, WAITING AREAS, LOBBIES AND OTHER COMMON SPACES TO KEEP THE PUBLIC SAFER.
 Built to withstand the highest traffic commercial areas
Advantages of Commercial Hand Sanitizer:
- Reliable foot-operated dispensing eliminates expensive battery replacement

- Reservoir window immediately lets cleaning staff know when to refill

- Sturdy metal base with pre-drilled holes base helps prevent accidental tip-overs

- Locking tamper-proof cap
---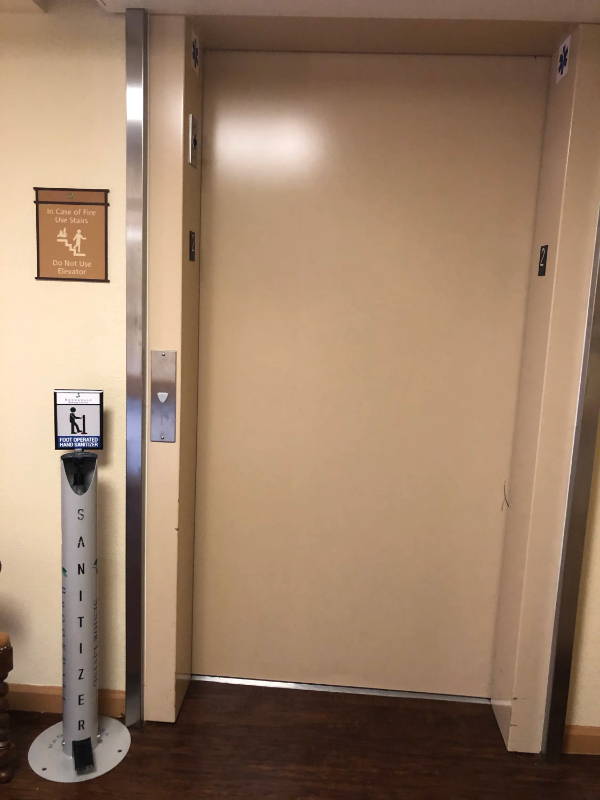 Best Touchless Hand Sanitizer Dispenser
When designing the Sani-Spire, we wanted to create the ultimate commercial hand sanitizer dispenser. A unit both sturdy and reliable that was as convenient for the public to use as for the staff to take care of them. Heavy-duty construction paired with convenient touches like a reservoir window mean that this dispenser can be used anywhere and easily maintained.

Touchless hand sanitizers are not new, but Sani-Spire's commercial hand sanitizer dispensers are the only sanitizer stations that don't require a battery. Batteries fail, are expensive to replace and are bad for the environment, so we use a mechanical solution that is reliable and sustainable. That reliability is found in our spring-loaded pedal that dispenses hand sanitizer when pressed, which is great for accessibility needs.

Sani-Spire hand sanitizer dispensers belong in commercial settings because they are safe, secure and reliable. The sturdy metal base sits at the bottom of a 15-pound structure and has three pre-drilled holes so that the dispenser can be anchored to the ground to prevent tip-overs. Our commercial hand sanitizer dispensers have been found in front of restrooms, in waiting areas, lobbies and other common commercial settings such as office buildings, shopping centers, medical offices, warehouses, fitness centers, airports and train stations.
Safety, Durability and Convenience Come Standard
The same qualities you want from a commercial cleaning crew: consistency, reputability, security and confidentiality are exactly what you can expect from Sani-Spire. With decades of combined experience we are committed to offering the commercial cleaning industry the best hand sanitizer dispenser available.

We created a product that does not require any assembly by you and is ready-to-use out of the box. The Sani-Spire is metal, waterproof and will last a very, very long time. Our Sani-Spire hand sanitizer dispensers are made 100% in the USA, and we trust our product so much that limited lifetime warranties are available

And when it comes time to refill, our dispensers can accommodate whatever hand sanitizer you want, whether liquid or gel-based. But don't worry—refills won't occur often, because Sani-Spire hand sanitizer dispensers come with a free 32 oz. refillable bottle of sanitizer that is good for 1,700 applications. Your custodial staff will thank you, as this dispenser is easy to work with and takes little time to refill.
Branding options are available as well. For a nominal additional fee, you can have the Sani-Spire painted with your company logo and colors. A branded sanitizing station will remind your staff and customers that your business is committed to keeping them healthy and safe.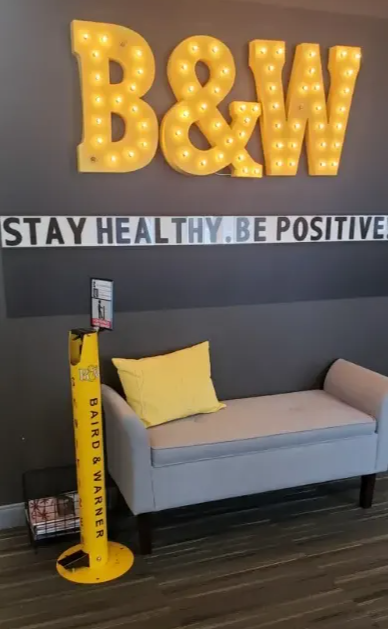 MADE IN THE USA
The Sani-Spire is made right here in our Illinois workshop.


Discover More Places You'll Find Sani-Spire Dispensers